Megatech has professional expertise in supplying castings for pumps conforming to all international specifications as
(ASTM/BS/DIN/IS)
Megatech has experience of many pump types, pressure ratings, materials and specifications given by the customers.
T
he Company's customers include leading pump manufacturers. The Company has experience of producing pumps up to 2700 KGS in the black, proof and finished machine condition.
T
he Company has achieved excellence in manufacturing pressure tight castings with total soundness, close dimensional tolerance, extraordinary surface finish etc.
P
ump castings in sophisticated materials such as duplex stainless steels and nickel based alloys or specialized applications include pumps like boiler feed pumps, power station pumps, centrifugal pumps, screw pump, positive displacement pump, vertical pump, submersible pump, high pressure double volute pump, high speed pump, split casing pump, multi stage pump, sewage pump, handling pump (open and S type impellers), pulp handling pump, heavy chemicals (mud type) pump, sea water handling pumps, ash slurry handling pump, raw acid (with slurry) handling pump, rotary pump, gear pump, oil pump, twin lobe pump, piston pump, and many other positive displacement and metering and dosing pumps.
P
ump castings in various metallurgical processes such as WCB, CF8, CF8M, CF3M, alloy 20 (CN7M), CA15, CA6NM, CD4MCu, S.G. Ni resist, high chrome steel (28% Cr). Abrasion resistant cast irons like high chrome cast iron and Ni hard (type1,2,4 & M). Nickel and nickel-based alloys like Hastelloy B, C, 276 etc. We manufacture casting as per ASTM, IS, BS, DIN and other international specifications.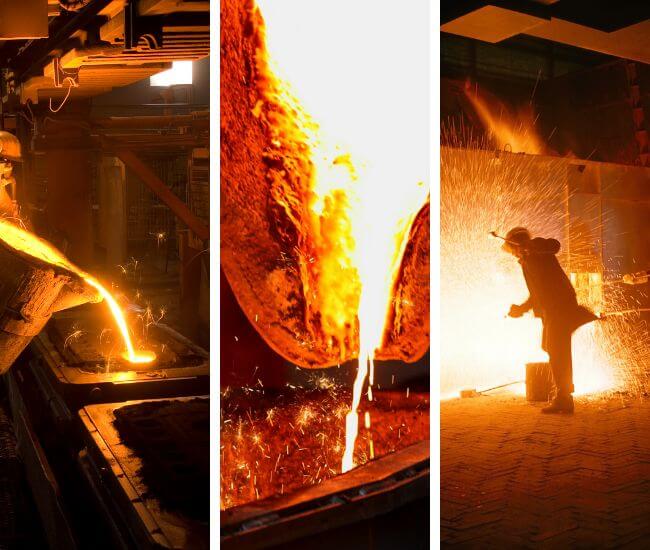 W
hen you deal with Megatech , you can rest assured of a unique understanding of your requirements, specifications, pump design and testing, engineering standards, reliability, assured delivery within specific time frame, consistent quality and competitive prices.